My UPD8
You need to login before you download the free activities. You can register here.
Appliance science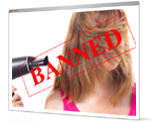 Type: Activity
Learning Strategy: Case study
Topic: Home appliances
The EU has recently imposed limits on the power ratings of vacuum cleaners, and further limits on other appliances could soon be in place. In this activity students consider a further (fictional) future restriction, on home electricity use. Students calculate the energy transferred daily by the appliances they use. They are then set the challenge of deciding how to cut their personal electricity consumption – do they go for a shorter shower or banish blow-dries?

The Appliance science activity comes from ENGAGE, the EU-wide project from the upd8 team.
Visit the ENGAGE website to download the materials.
Published: 16th December 2014
Reviews & Comments: 0
Try the activity
You will need Acrobat Reader installed to open the activity sheets.
Reviews & Comments
Write your online review to share your feedback and classroom tips with other teachers. How well does it work, how engaging is it, how did you use it, and how could it be improved?


200 lessons and assessments from as little as £4.95
Related Activities
Ideas about Science / Communicating science
QCA / 9I Energy & electricity
Difficult & Dull / Electricity & Magnetism
Physics / Home appliances
Learning Strategy / Case study