My UPD8
You need to login before you download the free activities. You can register here.
Invasion!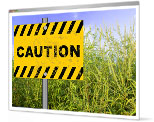 Type: Activity
Learning Strategy: Case study
Topic: Feeding relationships
Common ragweed, Ambrosia artemisiifolia, is an invasive plant which is spreading across Europe. Because of illness caused by its allergenic pollen and competition with crops, it's costing Europe an estimated €4.5 billion a year. The solution may lie with releasing non-native beetles. In this activity students evaluate the advantages and disadvantages of using biological control to halt the invasion of this alien plant.

The Invasion! activity comes from ENGAGE, the EU-wide project from the upd8 team.
Visit the ENGAGE website to download the materials.
Published: 23rd March 2015
Reviews & Comments: 0
Try the activity
You will need Acrobat Reader installed to open the activity sheets.
Reviews & Comments
Write your online review to share your feedback and classroom tips with other teachers. How well does it work, how engaging is it, how did you use it, and how could it be improved?


200 lessons and assessments from as little as £4.95
Related Activities
Ideas about Science / Benefits/drawbacks
QCA / 9D Plants for food
QCA / 8D Ecological relationships
Biology / Feeding relationships
Learning Strategy / Case study