My UPD8
You need to login before you download the free activities. You can register here.
Speedy sperm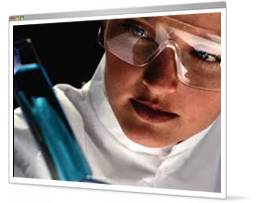 Type: Activity
Learning Strategy: Information retrieval
Topic: Reproduction
Brazilian scientists have discovered that coffee makes sperm swim faster, and speculate that caffeine could be used in new infertility treatments. Recent research also shows that the sperm of cannabis smokers and overweight men is often of poor quality.

In this activity pupils draw cartoons to show the results of this research. They also plan an experiment to confirm that caffeine does make sperm swim faster.
Published: 5th January 2005
Reviews & Comments: 20
Try the activity
You will need Acrobat Reader installed to open the activity sheets.
Curriculum link
11-14 (KS3)
Reproduction QCA 7b: fertilization is the joining of a sperm to an egg
Cells QCA 7a: certain cells have specialized functions
Fit and healthy QCA 9b: how diet and drugs affect health
Scientific enquiry: evaluating the strength of evidence and planning experiments
Running the activity
This starter activity asks pupils to draw cartoons to represent the results of recent research about the impact of caffeine, cannabis and obesity on sperm movement ('motility') and quality. To make it into a longer main activity, groups of pupils also plan an experiment to confirm the results of the caffeine research.

Page 1 is an article about the research. It also sets the tasks.
Page 2 is for pupils. It includes information about the research findings in 4 separate sections. Pupils use this information to draw cartoons on page 3. Pupils could work in groups to do the cartoons, each person taking responsibility for the results of one experiment.

When planning the experiment, pupils will need to know that, in medical research, it is not usually possible to do 'fair tests' like those they do in school. Large sample sizes based on similar ('matched') populations help to make results reliable. Pupils could also consider whether caffeine-based therapies could be devised to treat some types of male fertility.

As a further extension of this work, some classes might like to choreograph a dance/drama depicting the sperm in the semen samples journeying to the egg!
Web links
News links
More detail on the research findings
More detail on the research findings
Reviews & Comments
Write your online review to share your feedback and classroom tips with other teachers. How well does it work, how engaging is it, how did you use it, and how could it be improved?
speedy sperm
Oct 10th, 2011

it is a quite good thing but i would use it that mouch becouse its not in the natinal curricalum and it was not what i wanted
Reviewer: shawan healey

This was a very good resource for teaching year 9 about fertilisation and they seemed to enjoy doing the activity. I would recommend it to anyone who cares to try to use it in the lesson. It is not used this year since our school has changed syllabus.
Reviewer: Caroline Ene

Year 8's participated well and produced some highly entertaining cartoons!!
They made the link between leading a healthy lifestyle and producing healthy sperm.
They were all quite amused to discover that caffeine made sperm swim faster! :)
Reviewer: Simone Lively
Speedy Sperm
May 20th, 2010

A very fun starter activity- gave out copies of the cards to small groups so there were TWO copies of each somewhere in the room. I then got my y7 to role play the sperm from each sample (no speaking allowed) and challenged the audience to see whether they thought they had been given the same sample on their card.
Reviewer: Steve Hood
Speedy Sperm
Dec 4th, 2008

Did this with a year 7 second set, all amanaged it well, although the reading level would make this problematic for lower sets.
Good vehicle for 'science at work'.
Reviewer: Daphne Carvill
speedy sperm
Jul 15th, 2008

very enjoyable activity for year 7. Chances for all abilities to participate.
Reviewer: emma shore
Speedy sperm review
Jun 12th, 2008

Pupils found it really interesting
Reviewer: Becky Carrington
Year 7 Science
Nov 23rd, 2007

I really loved this lesson and so did the kids! It was informative and fun and used several learning styles that suited my students. The higher level students I provided with the New Scientist article and they worked on their own in a small group to produce the cartoons. The rest of the class work with me to come up with the catoons. It promoted great discussion.
Reviewer: Dannielle Batten
Speedy sperm
May 16th, 2007

This was used with a top set year 11 group. Many of them found the drawings "not for them" but the discussions were great. The way that at first the evidence was accepted and gradually the developed arguments made them think outside the good old box and challenge a lot of what they orginally accepted. Again a good resource to use with the new How Science Works.
Reviewer: Jo Clark
Speedy Sperm
Feb 7th, 2007

Love this activity.....have even used it for an art cover lesson!!
Reviewer: Kay gray
Speedy Sperm
Dec 3rd, 2006

This was a really good activity. I didit ith a top set year 7 all girls class

The cartoon sperm that were drawn were really imaginative and funny. The girls worked really hard on them.

It also gave us good discussion for 'How Science Works' and 'Fit and Healthy'
Reviewer: Karen McWilliam
Speedy sperm review
Nov 24th, 2006

I used this with yr 7s. They only did the first part but it was a great way to finish off reproduction. Some wonderful cartoons were done!
Reviewer: Alison Maslen
Speedy Sperm 21st September 2006
Sep 21st, 2006

This was a really nice fun activity. I used it with Year 11 to liven up the sometimes dry topic of Inheritance and Selection. It was good for reinforcing the effect of environmental factors on sperm and the complexities of resarch projects on this subject. They had so much fun drawing the cartoon sperm that it was difficult to get them back onto the serious science again. But they really enjoyed thinking about how it could be researched and whether people would actually admit to smoking cannabis in the name of research. I also used this as a nice end of term activity. Girls and boys were particularly intersted in how lifestyle could effect sperm count and performance. It was a good way of getting the message across when they have heard all the health warnings and tend to ignore them. Sperm are possibly closer to their hearts!
Reviewer: Mary-Jane Huggins
Speedy Sperm
Jun 27th, 2006

I have used this activity for the last two years for my year 7 all girl classes. It was a bit of light relief for them after looking at the human male and female reproductive systems. The diagrams were very entertaining and it helped them to look at findings and research in a new light. Thanks
Reviewer: jane warwick
Speedy Sperm
May 17th, 2006

I used this activity with my mixed ability year 7 class. All pupils in the class were engaged and thoroughtly enjoyed the activity making it a good activity for everyone of all abilities. I would definatley use it again. Incorporating adaptations of the diffrerent sperms into the activity was good. I was able to relate back to this activity when teaching about adaptations on another topic later on. Most pupils didn't get onto the second part of the activity as they were fully focused on the first part and really enjoying making their drawings. It was good to have for extension work though and good for the G&T's in the class. Great activity, the kids loved it and I would recommend it.
Reviewer: Hannah Kwaszenko
speedy sperm
May 5th, 2006

I used this with a lower ability group. The students really grasped the idea of the effects of drugs on the body in a way that they had not considered before.
They all produced some great pictures which are up on the wall and stimulate discussion from my other groups.
My only complaint is on task 3. This in itself prompted discussion with the wording (perhaps intended!) but at least the class came to the decision that having a baby is a joint choice.
Reviewer: rachel hope
speedy sperm
Jun 11th, 2005

I wanted a different way to approach Fit and Healthy. Pupils had "done" drugs, diet, health extensivly in PHSE.
The introduction was enjoyed, as it was novel. I used the first activity with the cartoon spem. The template provided was very good and all pupils were able to apply the information given to draw and caption the cartoons. It made an enjoyable lesson and an instant wall displayin the corridor. It caused much comment amongst pupils and staff. Used with mixed boy/girl class, set 1 middle set. It had the adittional advantage that the boys did not feel this was actually working- little writing involved, but there was a lot of learning as evidenced by the discussions.
Reviewer: Tanya Dempster
speedy Sperm
May 10th, 2005

I used the first part of this with a mixed group of lowish ability year 7. Most managed to get the ideas and they enjoyed it . I t was interesting to find out that some of the year 9 boys were asking questions of there science teachers from the information they attained from the year 7s.
Reviewer: jane Le Page
Speedy Sperm
Feb 8th, 2005

This activity was excellent with my year 9 boys who are all permanently excluded from school. It made the idea of scientific research very clear to them and it initiated questions such as 'who thought of doing this?', 'can you research anything?', 'what's this research for'. We used it as a prediction exercise: if caffeine causes this effect what might the effect of being overweight, smoking cannabis etc be? The link with cannabis raised lots more questions and teachers using this activity must think carefully, in advance, about how they will respond to the issues raised. One of the very interesting aspects of this lesson was that it made the pupils think about consequences and in particular that some of their actions may possibly have consequences that they are not immediately aware of. In that respect, it also provided a good link to sexually transmitted diseases. One interesting point from the lesson was that the boys wondered what the effect of these factors would be on an egg. It was good to see them applying their thinking.
Reviewer: Kathleen Smith
Speedy Sperm
Jan 31st, 2005

I used this one with a lowish ability Year 8 set of boys. (I teach in a boys' comprehensive!.... I used the activity because the boys were so heavily focused on that part of the process when sperm is deposited in the woman (!!) that they were not really interested in what happens next - this activity bridged the gap beautifully between ejaculation and fertilisation.........the subliminal message about cannabis was duly noted by them - they hadn't really considered that sperm could be so affected by environmental factors. They drew some great sperm - I''m in the process of setting up a display - the worksheets were excellent and were also great photocopied up to A3 even after being coloured in. Every pupil can now explain the pathway taken by sperm to an egg (no mean feat with a few of the pupils in this set!)

The second part of the activity looked great and with a high ability group, I'm certain would really get them discussing how to select subjects - but unfortunately it proved to be beyond the ability of the majority of this group of pupils and in the end I stopped it partway through, so I can't comment much on this aspect- the more able pupils certainly understood that people who drank coffee and smoked cannabis should be excluded but couldn't really explain why...but I did try it out on on my Y12 Biologists as a planning exercise, and it worked really well.
Reviewer: Sue Muswell


200 lessons and assessments from as little as £4.95
Related Activities
Ideas about Science / Communicating science
QCA / 7B Reproduction
Biology / Reproduction
Learning Strategy / Information retrieval