My UPD8
You need to login before you download the free activities. You can register here.
Climate Change - what will YOU do?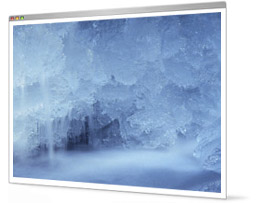 Type: Activity
Learning Strategy: Communication
Topic: Atmosphere & climate change
Science changes fast in this area! We are developing a new activity for this context, as part of upd8 Crucial. Find out more. The original activity is no longer available.


Global climate change is 'very likely' to have been human-induced, according to the just-published report by the Intergovernmental Panel on Climate Change. In this activity, students plan campaigns to get students – and teachers – at school to take action to combat climate change.


11-16 How Science Works:
3c Present information, develop an argument and draw a conclusion, (using scientific, technical and mathematical language, conventions and symbols) and ICT tools.
Published: 9th February 2007
Reviews & Comments: 20
Learning objectives
Students will:
• Understand how human activity has caused climate change
• Understand some of the consequences of climate change
• Be able to present ideas on how to combat climate change

Try the activity
You will need Acrobat Reader installed to open the activity sheets.
Curriculum link
14 – 16
Environment, Earth and universe
8b the surface and the atmosphere of the Earth have changed since the Earth's origin and are changing at present
See downloadable teachers' guide for more details.
Running the activity
Starter: Show the class the video found at http://www.youtube.com/watch?v=CivLKzRo48Y&mode=related&search
and ask 'what was the message in the video?'

Display page 1 to set the scene and introduce the new report. Display page 2, which gives the science behind climate change.

Page 3 prompts students to do something about the problem. Refer to the video at this point – what were the teenagers doing to combat climate change? Tell students they will work in groups to plan a brief for a school campaign. Give each group a card made from pages 4 and 5 (you can print these out back to back) – they will base their campaign on this card.

Groups must work together to plan a school campaign encouraging students (and teachers) to help slow down climate change. Their campaign must be based only on the idea on their card. If their campaign is chosen they will have a budget of £50 which they can plan to use. Students should be encouraged to 'think outside the box'. They could run a competition for the students at school to design a poster for their cause, get students to write letters to MPs (in English lessons?), run a recycling scheme, name and shame teachers who drive cars that have a high fuel consumption and so on.

Groups must present their campaign brief to the rest of the class who then vote for the best one. To display the votes, project page 7 onto a whiteboard and get students to colour in their vote on the relevant thermometer. The campaign that scores most highly will be run at school.

Extension work:
• Students could actually prepare a presentation that they would give to students and teacher in the school as part of their campaign e.g. a PowerPoint presentation or a piece of drama – and show this to the class.
• The chosen campaign could actually run – maybe as a citizenship activity
• Join in with Science Across the World and tell others about the problems. See http://www.scienceacross.org/index.cfm?fuseaction=content.showcontent&node=609


Web links
News links
News story about the report written by The Intergovernmental Panel on Climate Change (IPCC) stating that global climate change is "very likely" to have a human cause.
'At a glance' IPCC report. More suitable for students to read.
Good animation to show the greenhouse effect in more detail than is presented on page 2. Suitable for higher students.
Reviews & Comments
Write your online review to share your feedback and classroom tips with other teachers. How well does it work, how engaging is it, how did you use it, and how could it be improved?

Excellent resource. Has worked for my bottom and high ability year 9's. Keep them coming upd8!
Reviewer: K B

ok this resource helped me deliver a lesson on global warming and was mostly very good.
Reviewer: chris walters
climate change
Feb 17th, 2011

excellent activity
Reviewer: KAREN LEWIS
climate change
Dec 1st, 2010

It was really good. Used this with year 8s. Generated lots of dialogue
Reviewer: carolyn long
Climate Change - what will YOU do? review
Dec 3rd, 2009

Good Stuff!
Reviewer: Chi Onyirioha
Climate Change - what will YOU do? review
Jul 16th, 2009

you tube video link no longer works
Reviewer: paula addison-pettit
Climate Change - What will you do?
Jun 26th, 2009

Some excellent resources, well laid out and explained in the main.

I would like to make a quick comment about some of the language used on the pdf activity page 2 sheet. Use of the word 'trapped' can often lead to severe misconceptions; the I.R. is absorbed by the CO2 leading to heat being dissipated to the surrounding particles in the atmosphere, this elevates the temperature.

Furthermore, mention is made of the "atmosphere absorbing the I.R." - this is slightly misleading as it is the gases which are able to absorb I.R. at these frequencies which are absorbing the I.R. not ALL gases in the environment.
Reviewer: Donna Boultby
Climate Change - what will YOU do? review
Apr 23rd, 2009

The power point was very good and gave the students plenty to discuss. Good as a starter or plenary.
Reviewer: Caroline Haupt
Yr 9 Middle Ability
Mar 24th, 2009

This activity worked brill with my year 9 set. It took about half an hour to do and they were all actively engaged! Definitely helped get the main points across!
Reviewer: Hannah Roome

Excellent site. Very helpful, particularly for group work activities.I use the site on a regular basis.
Mohammed Nawaz
Leon School and Sports College
Bletchley
Reviewer: mohammed nawaz

Tried this with Year 10 group, who are usually not the easiest to motivate, but they actually got quite into it! I had 1 hour to do the activity which was enough but you have to keep the students going a bit.

One minor criticism, the cards for the campaigns don't match up back-to-back if you print double sided.
Reviewer: Catharine Breeze
The music video
Feb 15th, 2008

The video that you need is
Eric Prydz vs Floyd - Proper Education.
Reviewer: Gemma Young
CLimate change - what will you do?
Feb 13th, 2008

The You Tube video doesnt work because apparently the video has been deleted from the site - could someone please say what the video actually was and then maybe people can find it elsewhere?
Reviewer: Karen Baker
climate change what will you do
Dec 17th, 2007

sadly could not run you tube video due to draconian rerstrictions on network! it's been noted and minuted but no-one's budging yet
Reviewer: Jennifer Mayer

I used this activity with 12-13 year olds (Year 8 Australia) as part of a unit of work on Energy Efficiency. The students were given free reign to come up with their campaign working in groups of 4 (by coincidence a parliamentary election was happening here at the same time). Students used imovies (we are a technology school), powerpoints, songs, sketches, pamphlets and posters to get their messages across. The students were highly motivated, competition was fierce and the products were fun with good science content.
These activities are in a great format and easy to adapt and use. Thanks!
Reviewer: Brenda Winning
Climate Change - what will YOU do?
Sep 23rd, 2007

I am experimenting with this activity in a third grade English language conversation class on science topics in a state high school in Italy(student ages 16 years). The colourful comic strip format is highly motivating and my students enjoyed memorizing the parts in "role play" activities. The topic also motivated debate on climate change and what can be done to stop it.

Lucy Huggins. English language Conversation teacher. Italy
BSc in Microbiology (Kent 1973)
Reviewer: Lucy Huggins
What will you do?
Jul 13th, 2007

A great little activity

I had my middle Y10 working in groups. I had originally intended that each group tackle two campaigns each but having been sidetracked by "how come big heavy icebergs float?" (isn't density such a difficult idea?) they only had time to discuss one campaign each.

They thoroughly enjoyed the discussion and the voting at the end was fun. The consensus was that we should all cut our car use, as a split site school staff change sites by car on a regular basis, but it gave me a warm smug glow as a cyclist!

Our school doen't block youtube so that added to my street cred!
Reviewer: Stephen Brian
Worked well
Jul 3rd, 2007

Youtube is blocked by my school, but luckily I was able to download it. Video was great for stimulation and discussion with a low ability group that normally dislikes those sorts of activities.
Reviewer: Lisa Pierce

Really good, used it with a very bright class who all got very involved and enthusiastic. Also had the same problems showing youtube but managed to work around it. Thanks, a great activity.
Reviewer: Hannah Proctor
Nice idea ...
Mar 4th, 2007

Idea worked well, BUT our school bans YouTube from being displayed in School. You need to download the .FLV file locally and play it from a laptop -- now at least I have a permanent copy...

Enjoyed the activity.
Reviewer: Glen Gilchrist


200 lessons and assessments from as little as £4.95
Related Activities
Earth Science / Atmosphere & climate change
Chemistry / Atmospheric pollution
Hot Topics / Disaster
How Science Works / Presenting & arguing
QCA / 9G Environmental chemistry
Ideas about Science / Communicating science
Learning Strategy / Communication