My UPD8
You need to login before you download the free activities. You can register here.
Deodorants & breast cancer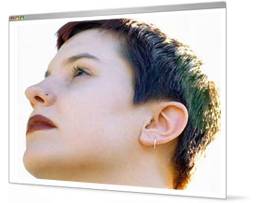 Type: Activity
Learning Strategy: Communication
Topic: Cancer
A British study found parabens - an ingredient of antiperspirant deodorants - in tissue taken from 20 women with breast cancer.

Wide-scale media coverage of the results has frightened many people. In this activity, students put together one minute of radio talk time to present a balanced picture of the study's findings.
Published: 4th January 2005
Reviews & Comments: 5

Try the activity
You will need Acrobat Reader installed to open the activity sheets.
Curriculum link
11-14 (KS3)
Cells QCA 7a
that cells can make new cells by dividing
that growth occurs when new cells are made and increase in size
Running the activity
In this starter or main activity students learn about a recent study in which a deodorant chemical was found in the tissues of women with breast cancer. They use information about cell division and tumour formation, as well as facts on deodorants, to plan - and present - one minute of radio talk giving a balanced picture of the risks to deodorant users.

Page 1 uses newspaper headlines and a short article to set the scene and describe the study. It also sets the task.
Page 2 is a fact sheet. It includes information about cancer and carcinogens, deodorants and the possible links between them. Quotes from Cancer Research UK and the Cosmetic and Perfumery Association are also given.
Page 3 is a template for compiling the radio talk slot, giving suggestions of who might be on the radio show and the comments, questions or answers they might give.

You might like to start the lesson by asking students if they know of any warnings or usage recommendations on underarm cosmetic products, or other personal care products. You could extend the activity further by looking at the level of risk for populations, how media coverage affects perceived risk and how students should react personally in terms of using underarm cosmetics.
Web links
News links
is a detailed report from the Guardian newspaper - useful for more able students, or for more background information for teachers.
contains useful information based on Dr Darbres review study, and links through to other sites. If this link does not work, go to the BBC news home page, and type "deodorant" into the advanced search facility!
Provides information on why our bodies sweat - including an interactive "Why do we Sweat" section and an explanation of the most common ingredients in popular antiperspirants and deodorants.
Reviews & Comments
Write your online review to share your feedback and classroom tips with other teachers. How well does it work, how engaging is it, how did you use it, and how could it be improved?

The resources are very useful to engage our students in a variety of different topics. Thanks.
Reviewer: Chris Thompson

This activity created a good discussion among the students and made them more aware of the scientific link between breast cancer and deodorants
Reviewer: Mervin Murphy
Parabens - plural
Jan 4th, 2009

I am considering using this resource ahead of the 21st C OUP case study with Y10s to include this controvery as a case study option. I think this topic is still live in the media.

However, I am reluctant to use it unedited as my understanding (and a quick web search threw up agreement) is that 'parabens' is a plural, as the name for a group of chemicals (para substituted benzenes of some sort no doubt). This resource uses the word as the singular throughout. Can it be changed?
Reviewer: Ruth Smith
Deodorants & breast cancer review
May 27th, 2008

Really good activity as you can assess pupils in communicating science.
Reviewer: fiona philippou
Deodorants & breast cancer review
Jan 22nd, 2008

An engaging activity that helps to get the students involved in the lesson.
Reviewer: Rocquel Nevers Wright


200 lessons and assessments from as little as £4.95
Related Activities
QCA / 9B Fit & healthy
Ideas about Science / Risk & safety
Biology / Cancer
Hot Topics / Health
Learning Strategy / Communication