My UPD8
You need to login before you download the free activities. You can register here.
MMR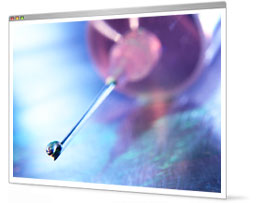 Type: Activity
Learning Strategy: Data work
Topic: Immune system
A small-scale study by British scientist Andrew Wakefield linked the MMR vaccine with autism. But was his evidence valid? The data from a large-scale Japanese study suggest not. Which should we believe? In this 20 minute activity, students examine both sets of data and come to their own conclusions.
Published: 9th March 2005
Reviews & Comments: 28
Learning objectives
Students will draw conclusions and evaluuate the strength of the evidence.

Try the activity
Please login to download activities
Curriculum link
8C microbes and disease – describe immunization as a way of improving immunity
Running the activity
Page 1 introduces the MMR controversy. Students use the data on page 2 to draw a graph showing how the number of cases of autism in California has changed since 1970. Students then look at page 3 and consider other factors that might have contributed to the apparent increase. Finally, students plot a graph using data from the Japanese study and evaluate its significance.
Web links
News links
A report on the findings of the Japanese study.
Look at this page for the graphs that accompany the New Scientist article.
This site covers the MMR/autism debate in depth. There are many useful links to other sites.
See this page for a useful glossary of terms.
The National Autistic Society site has very useful resources – including this information sheet – on autism.
Reviews & Comments
Write your online review to share your feedback and classroom tips with other teachers. How well does it work, how engaging is it, how did you use it, and how could it be improved?
Biology health and disease
Oct 14th, 2013

Great task for graph drawing and interpreting
Reviewer: Alexandra Parker

Can't download activity sheets
Reviewer: Kathryn Rylance

Can't seem to download the activity sheets, only the Teacher pages.
Reviewer: Catherine Grubin

can't download activity sheet
Reviewer: jill brattan

I am not sure if I want to use it for my top set year 8, a bit simple for them.
Reviewer: foroogh shoaa

Good one to use as combines skills of graphing and analysing with a concluding debate on MMR
Reviewer: James Mitchell

stimulated a really good class discussion with a more able group in Yr9 and a less able group in Yr 10 found it very motivating too. Good resource even for a starter at lower sixth to stimulate discussion in 'don't believe everything you read...'
Reviewer: susan humphreys

I used this activity for a year 10 class. The brief of the lesson was to introduce more of 'how science works'. This activity worked really well and the discussion at the end went smoothly. All of the children were engaged and enjoyed debating this ethical issue. I introduced a further question of 'do you think it should be compulsory for all children to have the MMR vaccine', which caused great debate.
Reviewer: Nadine Williamson

Worked immensely well with top set year 8. Use it to generate a good debate after with exceelent arguments on reliability and ethics. Thankyou!
Reviewer: Jonathan Webster

An excellent activity to cover clinical trials in 21st Century B2. Makes the topic much more accessible to middle ability pupils and they were all interested to find out how much they might get paid if they did clinical trials!
Reviewer: Seran Bradley

this activity is excellent however it is time consuming
Reviewer: viji varghese
climate futures
Jun 24th, 2008

A super set of lessons. I work at a PRU and I find UPD8 very useful in motivating them. they really enjoyed the green biker
Reviewer: Anne Hurst
MMR review
Jun 21st, 2008

I used this with a middle ability year 8 set and they grasped the idea very quickly and it led into a debate. Nice activity and I would certainly recommend it. Could also be set for homework to lead into a discussion
Reviewer: Ruth Quackenbush
GCSE 21st Century Science
Jun 20th, 2008

I used this activity before starting a case study coursework piece to consolidate ideas about reliability.
The students were really engaged and for a low ability group, came up with some insightful comments.
A good preparation for the case study.
Because of time constraints and ability range, I issued the students with graphs of the data I'd previously done on Excel. Well worth the time investment!
Reviewer: Gary Greenslade

Worked well with lower ability groups in the new year 10 scheme, good as a graph pltting exercise as well.
Reviewer: Claire Speck

It worked quite well with a mixed ability Year 8 class though some lower ability students struggled. Perhaps if the class were split into pairs to complete the activity.
Reviewer: Sian Ware

Not a bad activity, but prhaps getting a little long in the tooth now.

I suspect that it oversimplifies the scienetific data, but it did at least get the students the validity of Wakefield's data, they were, with a little prompting able to see the error of discussing total number of cases rather than the per 100000 as used by Honda.
Reviewer: Stephen Brian
Good starting point
Feb 6th, 2007

I used this material with my Science for Public understanding group. It was useful for them to have some idea of what the data that was being discussed was. We then went on to look at the controversy in more detail.

A good starting point, but would probably need more information before they could make a decision about vaccinating their own children.
Reviewer: Carol Davenport

Was an excellent introduction for my year 8's, they are already used to discussions but not evaluating evidence so this was a very welcome excercise and the end of the microbes topic
Reviewer: Joanna Hinds

Was an excellent introduction for my year 8's, they are already used to discussions but not evaluating evidence so this was a very welcome excercise and the end of the microbes topic
Reviewer: Joanna Hinds

This is an excellent resource and the students found it interesting and engaging. However, the research data is a little confusing as the two sets of data are presented differently and the years in the studies do not correlate. This makes it difficult to compare the two graphs-and consequently harder to make a judgement on the safety of the MMR vaccine.
Reviewer: Mrs Rowbotham

used poster of rain man as starter. then discussed autism characteristics.went on to discuss savants as some had seen a programme on tv a few weeks ago.
the sheets are good for stimulating discussion on jumping to conclusions with science data but perhaps we need a bit more teacher guidance
Reviewer: steve howells

This gave my mixed ability (but motivated) Year 9 group plenty to talk about. They were all able to make appropriate comments about the validity of the data and draw some sensible conclusions. We also looked at press cuttings of articles about the MMR controversy and this gave rise to a lot of discussion about the power of the media, the responsibilituies of scientists etc.
A very well worthwhile activity.
Reviewer: Hilary Otter

I used this activity with my applied science group (year 10). It was a useful data analysis activity and allowed a discussion of the value of scientific evidence. It was useful to have the data available in a simple form.
Reviewer: Janet Gatehouse

This went really well with a high ability year 8 group. They came up with their own conclsion and we had a great discussion about it afterwards.
Reviewer: Michael Roffey
MMR and autism
May 26th, 2005

My middle ability year 8 group found it difficult to understand that the MMR vaccine is not designed to immunise against autism. They thought that (in Dr Andrew Wakefield's data) the rise in the numbers of cases of autism was because the MMR vaccine was not working properly, not because there was an alleged link between the giving the vaccine and subsequently developing autism.
They also found it difficult to discount Dr Wakefield's data once they had completed the second graph, so many came to the conclusion that they still would not vaccinate their children!
This may have been partly my fault for not introducing the activity adequately, but I do think there needs to be more guidance on the pupil worksheets as to what they should be looking to find out.
Reviewer: Lisa Martin

I was unable to download the teachers comments. Was it in acrobat as it did not have a pdf at the front?
Reviewer: alexandra smith
Why invite a decision?
Mar 11th, 2005

I was disconcerted to see this activity ended by inviting children to make a decision on this very important issue on the basis of such slim evidence. Surely they should be asked to think about what other evidence is needed, the deficiences in these studies and so on. No doubt for the vast majority the actual decision itself is some years away. Nevertheless the message is surely that the decision is needs to be made on the best available professional advice. This is too important an issue to play pedagogic games with.
Reviewer: James Donnelly


200 lessons and assessments from as little as £4.95
Related Activities
Ideas about Science / Evaluation
Ideas about Science / Interpreting evidence
QCA / 8C Microbes & disease
Hot Topics / Health
Biology / Immune system
Learning Strategy / Data work