My UPD8
You need to login before you download the free activities. You can register here.
Football's footprint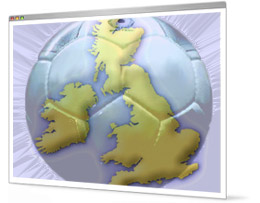 Type: Activity
Learning Strategy: Communication
Topic: Atmospheric pollution
The FA cup final is on 21 May 2005. As fans head for the stadium, few will be thinking of the environment. But big events like this use a lot of resources and have a massive environmental impact. 'Ecological footprints' quantify that impact. In this activity, students look for ways to shrink the FA Cup Final's footprint, and produce flyers to persuade fans to use fewer resources.


Published: 27th April 2005
Reviews & Comments: 6

Learning objectives
Students will show awareness of some environmental problems.
Try the activity
Please login to download activities
Curriculum link
Environmental chemistry [QCA 9G]
• How can air pollution be controlled?
• Distinguish between different environmental problems, including the greenhouse effect
Running the activity
Display page 1 to set the scene – this gives data about the resources used by fans at the 2004 cup final, and defines the term 'ecological footprint'. Page 2 is a large graphic, again for display, suggesting ways of making the footprint smaller. Students are asked to to produce a flyer to persuade fans to reduce their environmental impact on the big day. They will need their own copies of the template on page 3.
Web links
News links
This article reports the findings on the 2004 FA cup final ecological footprint.
This press release from Cardiff University also reports the researchers' findings. It includes different details from the New Scientist article.
This press release was written by Cardiff University before the 2004 cup final to say what they were planning to do and why.
This site gives plenty of information about the cup final
Do a quiz to find out YOUR ecological footprint
Students will enjoy this quiz to calculate their own ecological footprints.
Reviews & Comments
Write your online review to share your feedback and classroom tips with other teachers. How well does it work, how engaging is it, how did you use it, and how could it be improved?
Great for Yr 9 Env Chem
Mar 15th, 2009

A really nice activity suitable for all abilities. Not too much text and a nice template to work with. less able have information to work with and more able can be stretched to thnk for themselves.
I set as cover and class seemed to enjoy and be engaged
Reviewer: Lorna High
possibly adapt for 2012 Olympics?
Feb 3rd, 2007

I havent actually used this activity yet, but as soon as i saw it i thought it would be a fantastic way to start encouraging organisers, audiences and athletes at the 2012 Olympics to reduce their ecological footfrints. Perhaps even make this a 'public' campaign activity? Send the posters to the organisers....i'm sure they would appreciate young members of the public making an effort?

Any chance it can be adapted then to focus on the run up to the 2012 olympics?

:)

Thanks
Reviewer: Monica Hernandez

Needs updating to may 2007 , but will wembley be ready this time??
Reviewer: Phil McEvoy
FA cup final
May 20th, 2005

This is the first update activity I have used and it went well with a a disillusioned group of post SATs Y9. Perhaps because they all got the chance to tell me about the football !
They wanted to complete their flyers next time.
The concept of the ecological footprint is quite hard but they seemed to gain some understanding of the concept.
Reviewer: Ann Corbin
footballs footprint
May 18th, 2005

Have had a good look at the web sites; (unfortunately was unable to download the work sheets) Iam looking foreward to using this with my year 9's next week. A fantastic idea to relate ecological issues with something they are all familiar with ( the FA cup). My technician is even recording the match so we can re-view some points to make some of the areas a bit clearer to them!
Reviewer: allison poole
Football's footprint
May 17th, 2005

This activity was good and lasted the whole lesson. I ran it as a yr 9 post SATs lesson, which they did seem to enjoy.
However, my classes found it very hard to grasp the concept of what an ecological foot print was and did not come up with other ideas on how to reduce the size. This lead to the flyers all being very similar and only stating methods that were on the activity shhet.
I think that this would be a very good activity for the more able, but the less able pupils struggled to come up with anything original.
Reviewer: karen wild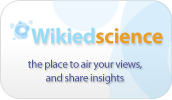 Related Activities
Chemistry / Atmospheric pollution
QCA / 9G Environmental chemistry
Learning Strategy / Communication