My UPD8
You need to login before you download the free activities. You can register here.
Wikid schools
Teaching Wikid at KS3 gives you a winning card to play at GCSE. Your ace is the skills preparation for Enquiry and How Science Works. C/D students in particular will be better placed to cope with the GCSE's tougher requirements after 2 years of Wikid: more unfamiliar contexts, planning and evaluation skills, and longer answers.
Of course, for a winning GCSE hand you still need to build on Wikid's skills, and apply them to 14-16 content. Will your course do this?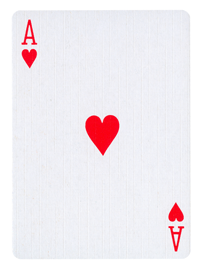 Crucial will! It's designed systematically teaching and practising the skills underlying the new assessments. You get progression and continuity in spades. Crucial builds seamlessly on the Big Ideas developed in Year 7 and 8.
But Crucial is definitely not Wikid II, it's an upgrade to your current course, to morph it into shape for 2011. Think of Crucial activities as an evolution of the original 'topicals' from upd8, with:
a strong focus on knowledge, to teach the specification statements
problem-solving instead of inquiry-based learning
simple scenarios instead of stories
individual lessons instead of teaching sequences
a lesson structure of 'starter', 'main', 'plenary', not the 7E's cycle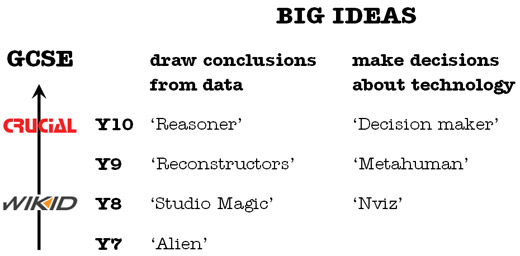 Crucial also caters for the needs of the more savvy 14-16 age group. It's got a fresh design and presentation style, and it's been extensively trialled.
All in all you can look forward to supremely easy to use resources that motivate students. and prepare them for GCSE. So make your KS3 investment payoff, and get Crucial.