My UPD8
You need to login before you download the free activities. You can register here.
Motivating Students
90% of teachers in our survey said that 'continued motivation at GCSE' was a top priority. Too many 14-16 olds come to the conclusion that science is not for them.
Alas, some GCSE courses reinforce this view. Pressure of getting results can turn the experience into a route march. And when the textbooks may be little more than an elaborated syllabus, you need an antidote to GCSE boredom.
Crucial promises to turn even the most 'difficult and dull' topics into inspired lessons. upd8 specialises in: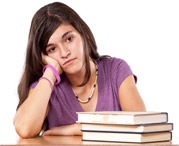 Creating the feeling of 'need to know', with engaging scenarios that pose provocative questions. Problems are designed so that solving them makes students grapple with the required knowledge and skills for assessment.
Adding relevance through topical and contemporary contexts, where the knowledge is presented in the way it's used in real life.
Providing a variety of teaching approaches to cater for all learning styles – from discussions, experiments, simulations and problem-based learning, to direct interactive teaching.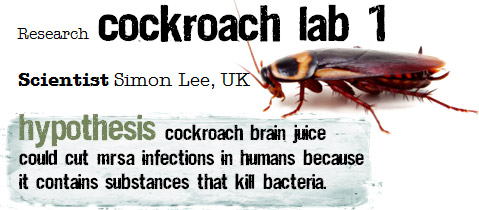 One of the 'hooks' in New Antibiotics is the virtual visit to a lab where they study cockroaches.
Examples:
To resuscitate the topic of limestone (Edexcel), students battle with 'sinkholes', and silence the campaigners' objections to a mega quarry with an impact study.
To make relevant the factors affecting energy transfer (AQA) , students model the cooling system of a laptop, to get to the bottom of a fire casualty.
To breathe life into the link between smoking, diet and heart disease (OCR), students have to diagnose and treat a mysterious A&E hospital case, by analysing conflicting data.