My UPD8
You need to login before you download the free activities. You can register here.
Targeting C/D Students
Teachers told us it's these students who are likely to struggle most with the tougher new assessments. How can you ensure that GCSE results don't slip?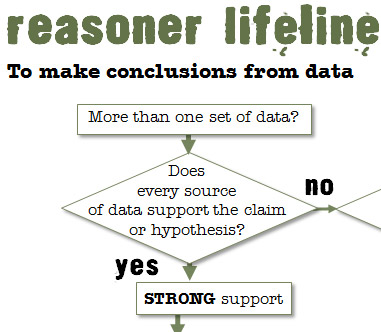 Click to see complete Lifeline
We designed Crucial Tools by:
analysing the skills for C Grade performance
teaching them with inspiring, research-based lessons
Each Tool contains a 'Lifeline' (think 'Millionaire'). It's a visual summary of the thinking process to scaffold students' thinking at the early stages.
Lifelines help students to apply knowledge. They're used in the Applications to deliberately practise using content in the way it could be assessed. Lifelines can also be used as cue sheets when students meet the skills elsewhere.
Crucial activities make abstract ideas concrete. They are hands-on whenever possible, and make use of metaphors, analogies and games to make the learning process easy, fun and memorable.
Crucial also builds on students' skills from 11-14 science. The Tools use the same strands as those in the APP and the National Strategy frameworks.
Examples
To scaffold the thinking of interpreting patterns and analysing data, the 'Analyser Lifeline' has a flowchart to break down the process into easy steps, with worked examples.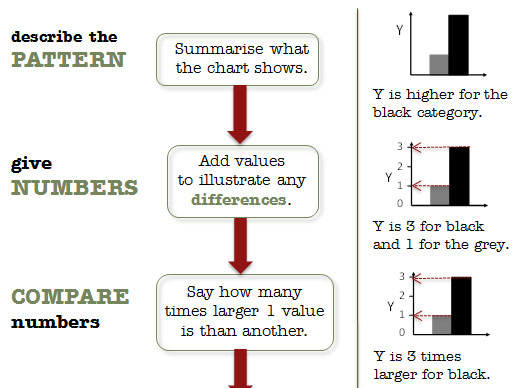 To support students in critically questioning scientific claims, the 'Interrogator Lifeline' provides a 0-2 rubric for evaluating different dimensions of trustworthiness.
To help students reflect on using new technology, the 'Decision maker' Lifeline is a graphic organizer to identify economic, environmental, social-cultural, and ethical pros/cons.