My UPD8
You need to login before you download the free activities. You can register here.
What teachers are saying
Trial teachers' comments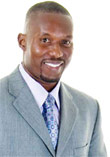 "An easy to use resource that matches the course requirements brilliantly."
Debbie Evans, Thirsk School.
"Excellent preparation for the long answer questions."
Georgina Holt, The Weald School.
"We will be embedding Crucial across the whole department. My Head of Department was impressed, her third set Y9 were engaged and motivated as much as mine were."
Stan Pyle, Bideford College.
"A great resource that could dramatically reduce planning."
Kevin Travis, Serlby Park School.
"I thought the lifeline was incredibly helpful."
Caroline Salt, Thetford Grammar School.
"The Crucial pack is fabulous. The Heart Disease lesson I used was enthusing and challenging for C/D students, and the PowerPoints were fantastic and easy to use."
Andrea Dart, Broad Oak Sports College.
"An excellent resource – easily the best yet. I have written to my LA adviser urging other schools to look at it."
Philippa Wallington, Llanishen High School.
"I love the thinking element, getting students to really engage and apply. We don't do enough of this across the curriculum."
Christine Murtagh, Prenton High School.
"The lesson went really, really well. The tasks were at the the C/D grade level but there was enough for the higher ability pupils. Using the upd8 approach they learn a lot more and have much more enjoyment from the lessons than with traditional teaching methods. "
Amy Hall, Rawlett Community Sports College.
"I loved the way the materials cater for the C/D borderline students which is accessible and real."
Mike Sands, Longcroft School.
"The emphasis on student-led learning is noticeably greater in these upd8 activities than other resources we have looked at for new GCSE."
James Morris, Richmond Park Academy.
"I really liked the way the thought processes were modelled for students. The exam question made an excellent assessment task."
Hana Stevenson, Langley Park School for Boys.
What students are saying

"Students said they felt more confident in how to use data as evidence to support conclusions."
Sarah Williams, Hinchingbrooke School
"Students who are usually reluctant learners became interested and were involved in a heated debate about the reliability of data."
Rebecca Atkinson, St Thomas Becket Catholic College.
"Students really liked having a task that related to issues that they are interested in such as getting a tan. I though it was excellent and would recommend Crucial to anyone."
Julie Jackson, Rastrick Independent School.
"Students were instantly engaged. The format of the student sheets was brilliant in helping students sieve through the information."
Gemma Mitchell, Myers Grove School.
"My students liked the way they had to work out answers to a real problem. They competed with each other to use correct scientific words to tell the Minister!"
Jackie Inskip, George Abbot School.
"Students engaged straight away with activity and it really got them thinking."
Sally Ann Fox, Heanor Gate Science College.