My UPD8
You need to login before you download the free activities. You can register here.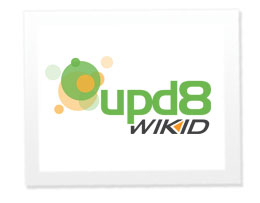 APP and assessment for learning
Wikid is the most APP-compatible course! The Y7 and Y8 courses teach and assess 100% of the APP criteria.*
Learning objectives are all aligned with APP strands, like the example below.


| APP AF5 | Wikid Y8 learning objective (Live and Kicking unit) |
| --- | --- |
| Assess the strength of evidence, deciding whether it is sufficient to support a conclusion (L7) | Decide whether conclusions are valid, which means a fair test was carried out and the results are accurate, reliable and relevant. |

Wikid sequences explicitly teach the concept and skills that underpin APP. For instance, for assessing evidence, students go behind the hype of performance-enhancing sports drinks. As they explore the methods used,

There is a complete package of APP-linked assessments for a unit:

Quizzes - multiple choice and short answer questions ranging in difficulty from Level 3 to Level 7 (depending on the content taught), and differentiated into two tiers.

Problems - structured questions with more extended answers, for students to apply their knowledge in context, with levelled assessment criteria.

Performance task - an open-ended task requiring students to put together scientific knowledge, skills and judgement, within an authentic situation.




Download Y8 cells quiz (L3-5, with answers) - from Live & Kicking unit.

Download Y8 cells quiz pt 2 (L5-7, with answers) - from Live & Kicking unit.

Download Y8 cells problem (L5-7, with marking sheet) - from Live & Kicking unit.
APPREND
APPREND is a research and development project, running alongside Wikid. It can help with assessment and learning:
Missions: a student booklet to integrate APP with Assessment for Learning. Each mission expands the APP statements into student friendly outcomes, for feedback and target setting.
GetScience: the 'missing textbook' for the Wikid course. Its visual explanations help students consolidate the ideas covered in Wikid Year 7 and 8 - in one book.
Visit the APPREND website www.apprend.org.uk.