My UPD8
You need to login before you download the free activities. You can register here.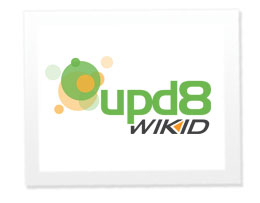 Evolving scheme of work
Wikid teaching materials are based on 'open' scheme of work called 'Evolve'. It is published on www.wikiedscience.com and is free for anyone to download, use, and customise. The scheme consists of:
Unit learning objectives written from first principles
Stories that give purpose and motivation to each unit
Sequence plans that describe how to cover each objective, using learning cycles
Lessons with activity summaries
Thanks to the AstraZeneca Science Teaching Trust (AZSTT), we set up a collaboration with dozens of teachers who used the 'wiki' website, and followed the 'cracking science' curriculum design, to develop the Evolve scheme. The upd8 project translated the scheme into a set of high quality, innovative curriculum materials – Wikid.
Most courses never change once the textbooks are published. Evolve is different! Thanks to further support from AZSTT, we have set up a community of teacher-developers who are continuing to develop the scheme through feedback and ideas, changing activities, and customising lessons for different learners.
Join the curriculum development community!
It's easy to join. Go to www.wikiedscience.com and create a login. Have a look at all the content and the 'teacher adapted materials'. To get started, just try adding a comment. Or click on 'edit' to change a page. Contact [email protected] for more details.