My UPD8
You need to login before you download the free activities. You can register here.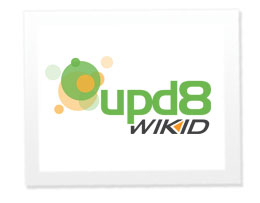 WIKID works
WIKID increases motivation to learn
The biggest reason schools choose WIKID is to increase the engagement of their students in science. There have been so many teachers like Nandia Nel below, who have reported positive outcomes, that they cannot all be mistaken.
'We started using the Wikid Curriculum four years ago with the Y7 topics Forensics and Cook. And we haven't looked back – our students rush to their Science lessons, and they have shown a lot more progress in comparison with previous years!' (Nandia Nel, Lammas School)
The quote illustrates the serious purpose of the fun – for students to process the content more deeply, and increase their understanding. See what people are saying. Many Special Schools have also used WIKID where other approaches have failed.
WIKID can develop literacy
Schools like Belgrave School in Tamworth have used WIKID to overcome another major challenge, to help students develop the literacy problems they need to succeed in science. Since adopting the course, Belgrave's KS3 levels and GCSE results have both risen beyond predictions.
WIKID can help better inspection judgments
Schools have always favoured upd8 topical activities for 'OFSTED lessons'. The WIKID course is often judged positively in three respects (quotes taken from an OFSTED report):
Pupils show exceptional independence, they are able to think for themselves and raise their own questions …
A clear understanding of how science is learned best, using scientific phenomena … and activities that require pupils to operate as scientists
Imaginative and stimulating curriculum skillfully designed to match the fill range of pupils' needs and to ensure highly effective continuity and progression
WIKID's does not harm exam results
Anecdotally, many schools have anecdotally reported a rise in results since following WIKID. It is difficult to prove, when so many other factors are involve. But what some schools are worried is that WIKID's emphasis on skills and context might cause students' knowledge and achievement to suffer.
We have carried out 2 small quantitative studies which both indicate that there is no negative impact on achievement. Like drug testing this is important to establish before we try to demonstrate positive benefits. One of the studies shows that WIKID schools do a little better on more challenging, questions of the kind used in international comparison tests like PISA. For more information on our research programme, contact [email protected]