My UPD8
You need to login before you download the free activities. You can register here.
Easy to use, differentiated materials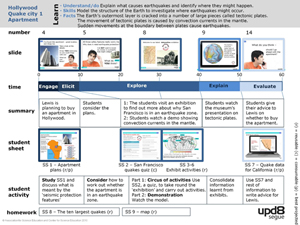 Visual guide
We know some teachers are too busy to make full use of the Teachers' guides. We've come up with a time-saving solution: a one- page Visual guide. It's both a quick start planner, and a reminder to use during the lesson. The guides communicate a great deal at a glance: a summary of each task, timings, key slides, student details of experiments, and homework. There will be one for each activity in the Segue programme. Register your interest to download a sample.
Differentiated Materials
The new Teachers' guides also give suggestions for differentiating the activities, and Segue assessments come in two flavours: level 4-6, and level 6-8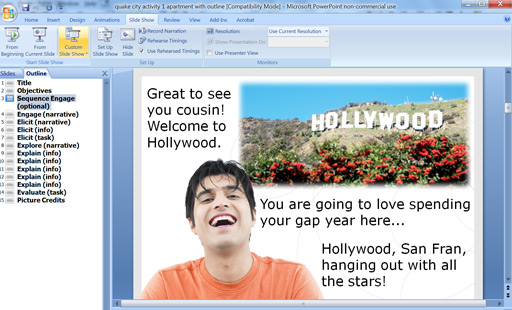 Segue provides a wealth of display presentation materials, from which teachers can select. To make this easy:
PowerPoint slides are labelled with their function so you can create a 'custom slideshow' in seconds, for the key slides you want to show
Student sheets are classified as reusable, consumable or best projected, so you can minimise photocopying.