My UPD8
You need to login before you download the free activities. You can register here.
Complete GCSE teaching package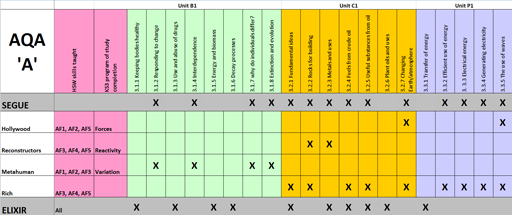 Segue makes a complete teaching package for GCSE. For the AQA A, AQA B and Edexcel specifications, there is 100% coverage of the statements - guaranteed. A route map like the one above shows where the topics and individual statements are covered. Download the routemap. Teachers' guides for the lesson give further advice on what's most important to get across.
Each lesson comes with a comprehensive pack of materials: Teachers' guide, Student sheets, presentation material and a Visual guide. For each sequence of lessons, there are also assessment problems set in GCSE contexts.