My UPD8
You need to login before you download the free activities. You can register here.
Double Blind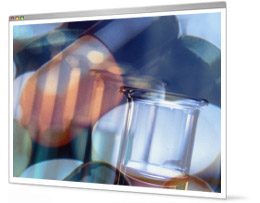 Type: Activity
Learning Strategy: Interactive teaching
Topic: Drugs
Eight young volunteers began their hospital visit in high spirits. They weren't ill. They were being paid good money to be there. All they had to do was relax, play a few games of pool, watch TV, get injected with a new drug, and give a few blood samples. They'd signed forms to say they knew there were risks. TGN1412 was being tested for the first time, and no-one could guarantee its safety. Most had been in clinical trials before. Nothing much ever happened. But this time things went horribly wrong. Six of the eight were left fighting for their lives. In this discussion activity, students consider whether new treatments should be ever tested on human volunteers.


Published: 29th March 2006
Reviews & Comments: 32
Learning objectives
Students will:
-understand what a placebo is and why they are used in clinical trials.
-consider the ethics of trying treatments out on humans.



Try the activity
You will need Acrobat Reader installed to open the activity sheets.
Curriculum link
Drug development and the ethics of testing them on volunteers.
11 – 14(KS3)
Using Chemistry QCA 9H
• Describe the key stages of development of a new product.
GCSE specifications
AQA Core Science
Unit B1a Human Biology: 11.3 How do we use/abuse medical and recreational
drugs?
• Drugs can be beneficial but may harm the body.
• Scientists are developing new drugs and these need to be thoroughly tested.
• When new medical drugs are devised, they have to be extensively tested and trialled before being used. Drugs are tested in the laboratory to find if they are toxic. They are then trialled on human volunteers to discover any side effects.
Gateway Core Science
Module B1 Understanding Ourselves: Item B1c Keeping Healthy
• Describe the use of blind and double blind trials in testing new drugs against placebos.
Twenty First Century Core Science
Module B2 Keeping Healthy: B2.3 How are new drugs developed and tested?
• Recall that new drugs are first tested for safety and effectiveness using human cells grown in the laboratory and animals.
• Recall that human trials may then be carried out on healthy volunteers to test for safety.
• Describe and explain the use of 'blind' or 'double-blind' human trials in the testing of a new medical treatment.
Running the activity
Page 1 sets the context. Clinical trials make sure new treatments are safe before they go on sale. If their side effects are too serious, they never get used. The Medicines and Healthcare products Regulatory Agency (MHRA) keeps a strict eye on clinical trials to make sure everything is done as safely as possible. But no-one predicted what would happen when TGN1412 was tested. Students are asked to give an initial opinion on whether new treatments should be trialled on humans.
Page 2 shows what "double blind" trials involve and asks students to deduce why one of the trial volunteers was unharmed.
Page 3 shows why the drug was undergoing clinical trials. Students are asked to complete evidence cards for and against the tests. They could be asked to get together in groups of 3 to compare their reasons. Groups could decide if, on balance, they are in favour of, or against, testing. Then the group votes could be registered for the whole class to reach a consensus.


Web links
News links
A summary of the story from the BBC, with a useful overview of the drug testing process.
Detailed information about what is involved in carrying out clinical trials.
A detailed report in the impact of the TGN1412 trial.
An introduction to the 'experimenter effect'.
The ethical dilemmas nurses face when taking part in drug trials.
A clinical trial simulation.
A summary of what's involved in the development of a modern medicine.
A flowchart of the drug development process.
Detailed information about the organisation of clinical trials and the ethical issues involved.
Reviews & Comments
Please login to post a review


200 lessons and assessments from as little as £4.95
Related Activities
Biology / Drugs
Hot Topics / Health
How Science Works / Enquiry methods
QCA / 9H Using chemistry
Ideas about Science / Risk & safety
Learning Strategy / Interactive teaching