My UPD8
You need to login before you download the free activities. You can register here.
High Speed Risk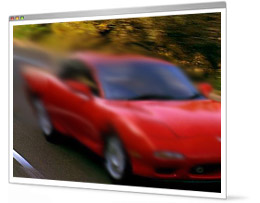 Type: Activity
Learning Strategy: Data work
Topic: Graphing motion
A constable who did 160 mph on a motorway has been cleared of speeding and dangerous driving. He'd been trained to drive fast and said he was just practicing the skills he'd been taught. But was this a wise thing to do? Accident prevention specialists think not! But expert drivers claim it's a case of 'use it or lose it' - high speed driving needs to be practiced. In this activity students decide who's right by extrapolating safety data and assessing the risk the constable took.

Published: 2nd June 2005
Reviews & Comments: 5
Learning objectives
Pupils will practice their graph plotting skills and increase their understanding of ethical issues by exploring the risks and benefits of sanctioning high speed driving.

Try the activity
You will need Acrobat Reader installed to open the activity sheets.
Curriculum link
9k Speeding Up
• Know the units in which speed is measured.
• Manipulate and apply the quantitative relationship linking distance, time and speed.
Investigative skills
• Select and use appropriate methods for communicating quantitative data.
Ideas about science
• Assess risk.
Running the activity
Page 1 introduces the issues and sets the first task. Students have to extrapolate data from the Highway Code to find the PC's expected stopping distance at his maximum speed. Page 2 gives them the data they need and provides a template for their graphs. Page 3 sets a second task. Students score arguments for and against letting the police practice high speed driving on public roads.

Answers are given on the downloadable version of the teacher's notes.


Web links
News links
BBC coverage of the original news story.
Lots of background on road safety.
Animations of the relationship between speed and braking distance.
The Institute of Advanced Motorists website with links to information about training to drive well at high speeds.
Reviews & Comments
Please login to post a review


200 lessons and assessments from as little as £4.95
Related Activities
Physics / Graphing motion
QCA / 9K Speeding up
Ideas about Science / Data collection & analysis
Learning Strategy / Data work